Some pictures and videos from our own gpu-raytracer which is physically based and currently supports path tracing and stochastic progressive photon mapping with a variety of different materials.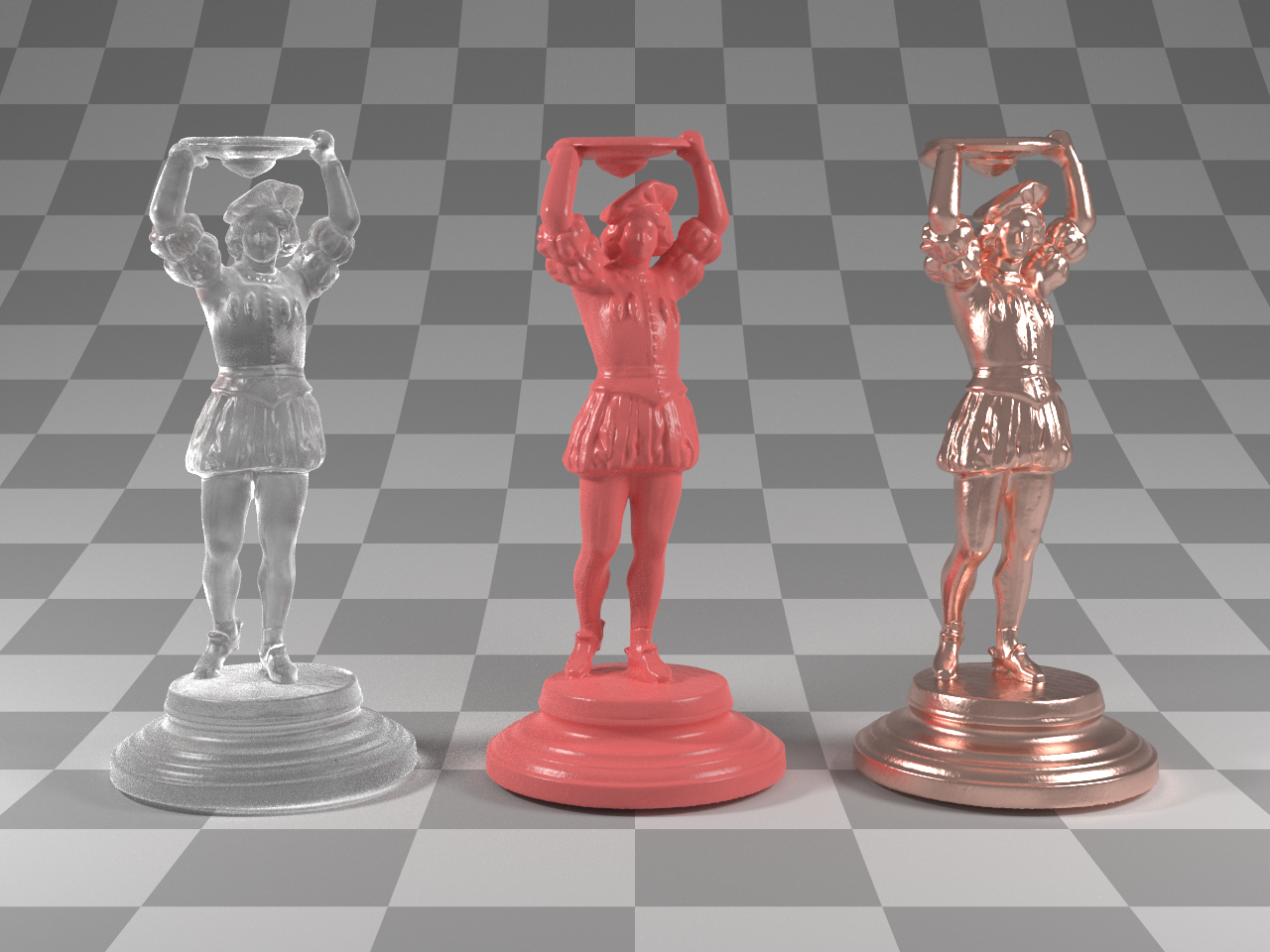 The left statue is made of rough glass , the middle is an imitation of plastic/wax and the right statue is copper (using sopra nk-values).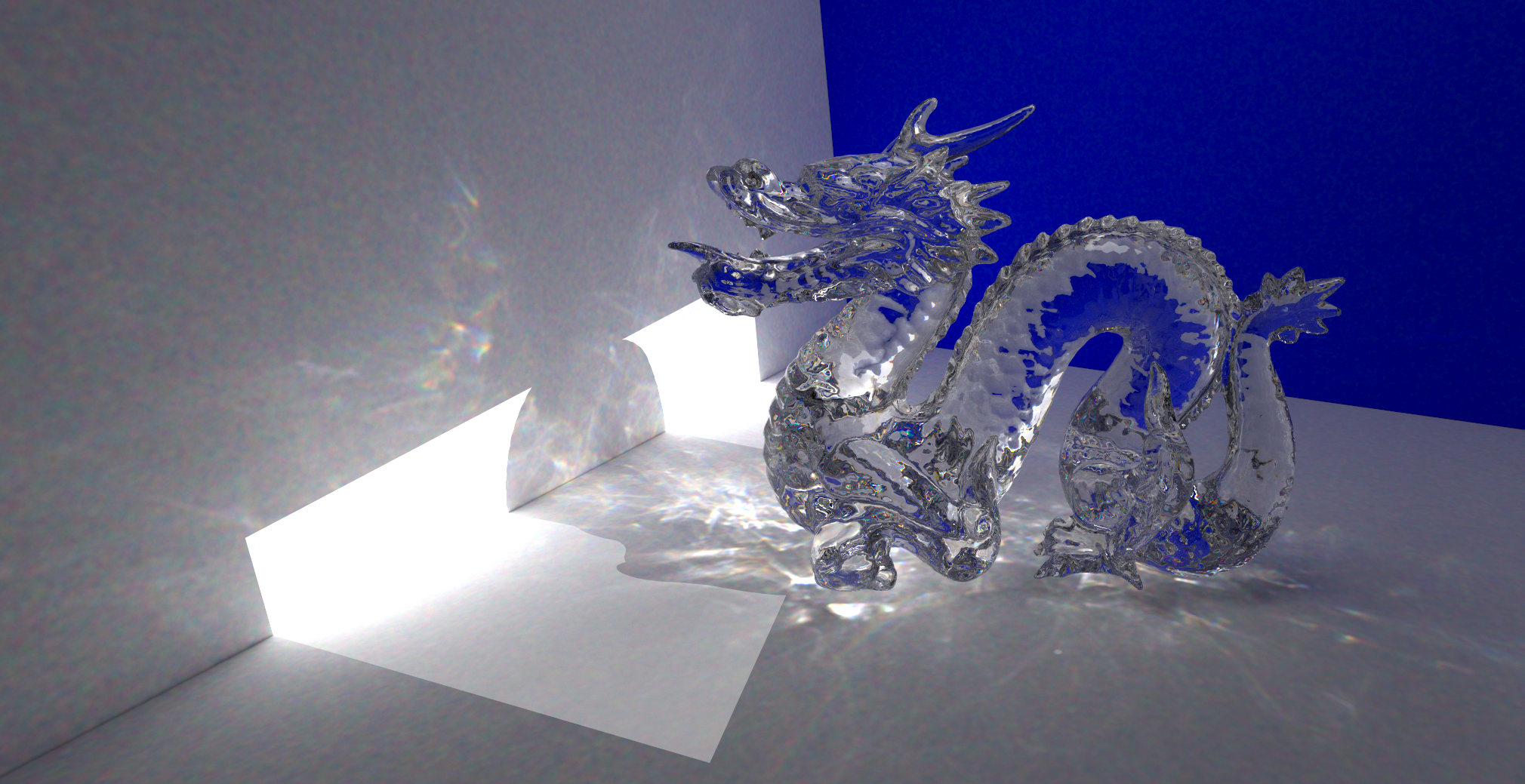 Full spectral rendering using stochastic progressive photon mapping.
A comparison between pathtracing and sppm after two minutes of rendering. Click the image to see a video-capture of the rendering.